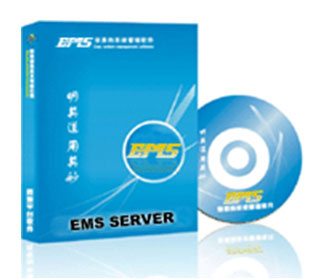 Easy Management System
EMS Diskless is a solution to host virtual hard disk over network. The client PC can boot Windows XP or Windows 7, and share all programs installed on the server images via network. There is no need for physical hard disk to be preset on local client computer. Diskless is a server based network wherein the software applications and programs are stored in a server. This set-up is ideal for small to large networked environment industries such as schools, training centers, College & University, Hotels, cybercafés and offices.
The main hurdle of technicians and administrators is always on the maintenance and troubleshooting of their networked PCs.

Program updates to all networked PCs


Troubleshooting PCs


Hardware deterioration and replacements


Virus protection and removal


System backup


Windows and files protection


Prevent network from ARP attack


Updating important applications and programs as well as games


Operation system backup multiple drivers for single boot image or multiple boot image with different language OS.


Programs / Applications / Games / Windows Update to only a single PC easy maintain & easy checking client hardware problem


Build in recovery software with multiple restore point
However, using EMS Diskless allows you to save your investment in Hard Disks and other necessary programs such as anti-virus software as well as lessens your electricity consumption in the long run.
Easy Management System supports diverse client PC specification (multiple motherboards, graphic cards, sound, etc.) and multiple windows and OS versions in the server.
EMS is very simple. There is a server, a switch hub and client PCs making a very simple network of PCs. The server is connected to a switch wherein all the PCs are connected. Upon turning on the client PC instead of the usual boot setup that comes from the hard disk, the boot sequence will be handled by EMS server. The speed of processing is much faster compared to a client that has a hard disk because we are using "Boot-on-LAN" technology which ensures fast processing on the client's end.
An EMS server can vary depending on the client's specifications. It can range from a small business environment of 10 clients or can go up to 500 clients.